Thomas Loefke, studied in Berlin and Dublin where he had tuition from Ireland's leading harp players - Máire Ní Chathasaigh, Helen Davies and Áine Ní Dhúill -Soon he started to compose his own music. He has been touring since 1984 and has won several international prizes, inluding first prize at the O'Carolan Harp Festival in Ireland. In 1992 he released the first album: "New Music for Celtic Harp". The 2nd album "Norland Wind" was released by the Irish top class label Celtic Heartbeat ("Riverdance"). Besides working with Norland Wind he also works as a soloist and in projects with "Riverdance" fiddle player Máire Breatnach and American cello/guitar duo Acoustic Eidolon.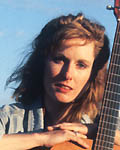 Kerstin Blodig studied musicology and Scandinavian languages and cultures in Berlin (Germany) and in Bergen (Norway), with particular emphasis on Norwegian folk music.Today she tours all over the world with a wide variety of different projects, ranging from studio work and theatre-music productions to the Celtic groups Touchwood with Belfast musician Cristina Crawley and the folk-pop band Talking Water. She cultivates her Norwegian roots in in the duo Kelpie with Ian Melrose, in her solo performances and her Celtic-Scandinavian World Music project Valivann. Her solo-CD "Valivann" won the renowned German Critics Prize in the field of Worldmusic / Folk. She has just released her 2nd solo album: "Trollsang"

Máire Breatnach is a musician of exceptional calibre on the Irish music scene. An accomplished violinist and composer, she has participated in almost all of the leading Irish music recordings of recent years. and she is also widely known for her studio session work and for her expertise as an arranger, producer and composer of many outstanding film scores. As the initial fiddler with "Riverdance- The Show" she worked closely with Bill Whelan, performing on the original CD, and has also worked with, amongst others, Nigel Kennedy, Mike Oldfield, Christy Moore, Donal Lunny, Altan and Sinéad O'Connor. Her four solo CD's are considered as classics both in the fields of traditional music and contemporary composition.


Noel and Pádraig Duggan hail from an Irish speaking and highly musical family in Gweedore Co Donegal in the Northwest of Ireland. The twin brothers have been playing music from early childhood.

After playing in dancehall bands in their youth, together with Ciarán, and Pól Brennan they formed the group Clannad, which would soon achieve cult status. By the last 24 years they have carried the sound of the Irish language across the world. With 18 released CDs, worldwide chart appearances, innumerable prizes including a BAFTA Award for the album "Legend" and the Grammy Award for the album "Landmarks", Clannad is one of Ireland's most successful bands ever.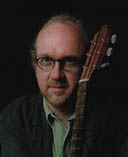 Ian Melrose, from Ayr in the Southwest of Scotland, belongs to the cream of Europe's acoustic guitarists. He is an internationally acclaimed composer and arranger, lead guitarist with Clannad (World Tour, Grammy Award winning CD "Landmarks"), and plays with Kerstin in Kelpie and Talking Water. A major aspect of his work is solo guitar: based on Celtic finger picking style, his compositions blend Irish dances, Scottish ballads and classical formats with Brasilian samba and Argentinian tango to create real World Music on the guitar. His solo CDs, "Wolves", "Between the Sighs" and most recently "A Scottish Legacy" (Acoustic Music Records), have gained him rave reviews in the international music press.

Special guest on most tours:
Matthias Kießling (keyboard) from Cottbus / Germany, founder member of Wacholder, one of Germany's most renowned Folk groups.