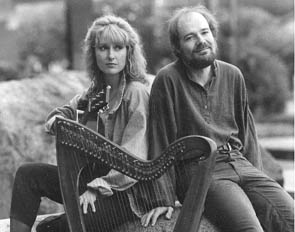 "...missionaries of Celtic music with overwhelming reactions and standing ovations at their gigs."
VG, Norway
"... Quite different, yet as stirring as, those mournful ballads of the Emerald Isle."
Daytona Beach, USA
"... belong to the most important composers of today's Irish music."

PZC, Holland
"... a treat for tired ears, disarmingly vibrant muse ..."
Rock and Reel, GB
"Celtic / German crossover ..."
Folkroots, GB
"... worth listening to."
Dirty Linen, USA
"... sound of charming unobtrusive fascination."
Irland Journal, Germany
"The graceful lighthearted tunes are a treat for stress ridden minds."
Musikwoche, Germany
"Loefke writes poetry with music"
new folk sounds, Holland
"Blodig impressed us with one of the most expressive voices we've ever heard."
Glamdalen, Norway